Mehran Monavari
Researcher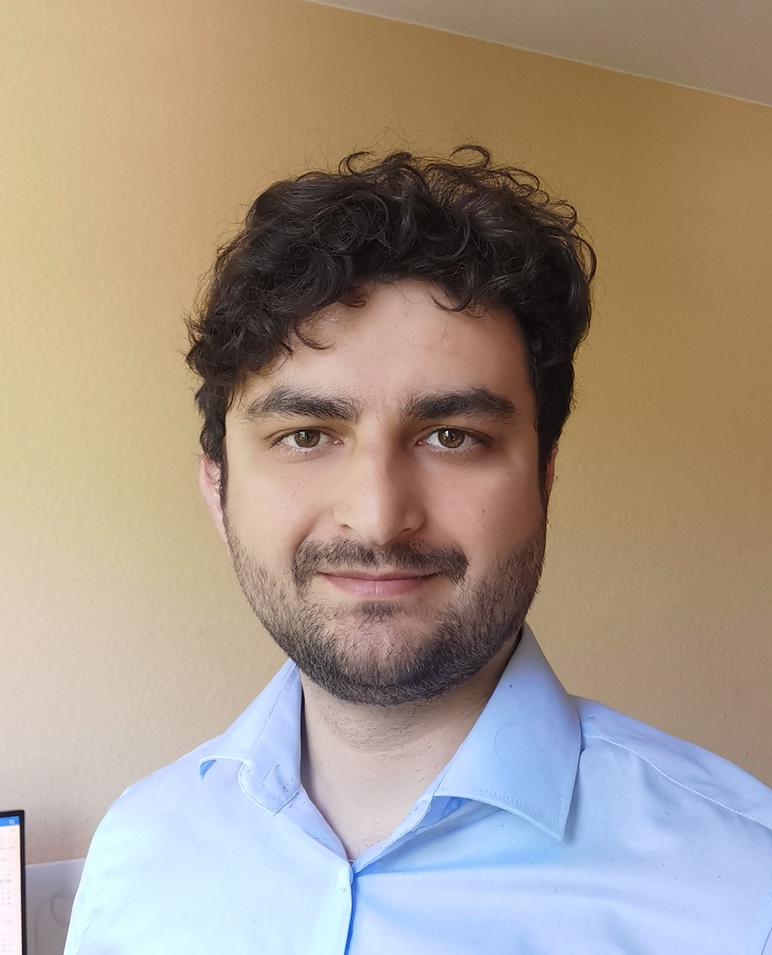 Mehran Monavari is a data scientist and research assistant in the eScience group. He is developing new concepts and models for digital quality infrastructure in the field of materials science. Previously he was a postdoc at Helmholtz-Zentrum Hereon where he was working on biomaterials modeling. He obtained his doctoral degree from the institute of materials simulation of Erlangen-Nürnberg university. His interests include materials modeling, machine learning and blockchain technology.
Publications:

Monavari, M, and Michael Zaiser (2018). "Annihilation and sources in Continuum Dislocation Dynamics (CDD)". Materials Theory.
Monavari, M, (2017). "Continuum Dislocation Kinematics: Information Theoretical Approaches for Deriving Closed-Form Evolution Equations". PhD thesis. Friedrich-Alexander-Universität Erlangen-Nürnberg (FAU), Technische Fakultät.
Monavari, M, Stefan Sandfeld, and Michael Zaiser (2016). "Continuum representation of systems of dislocation lines: A general method for deriving closed-form evolution equations". J. Mech. Phys. Solids 95, pp. 575–601.
Ebrahimi, Alireza, Monavari, M, and Thomas Hochrainer (2014). "Numerical Implementation of Continuum Dislocation Dynamics with the Discontinuous-Galerkin Method." MRS Online Proceedings Library Archive 1651.
Monavari, M, Michael Zaiser, and Stefan Sandfeld (2014). "Comparison of closure approximations for continuous dislocation dynamics". MRS Online Proceedings Library Archive 1651.
Sandfeld, Stefan, Monavari, M, and Michael Zaiser (2013). "From systems of discrete dislocations to a continuous field description: stresses and averaging aspects". Modelling Simul. Mater. Sci. Eng. 21.8, p. 085006.